Helping Brisbane recycle its metal waste
Do you have scrap metal lying about your home or workplace that's become an eyesore and harming the environment? We can recycle the scrap metal and pay you for it? There's no reason to have scrap metal like steel, car parts, white goods, lead batteries just to name a few taking up space or ending up in landfill. Sell them to us and earn some cash!
Whether your scrap metal is a result of your business activities, hobbies or things you never got around to disposing of, you can dispose of it in an environmentally friendly way, clean up and get paid top dollar for it.
In an age of growing environmental focus, we all know it's our responsibility to reduce, reuse and recycle the waste that we create. To help you reduce your carbon footprint and play an important role in keeping our Earth beautiful, we pay cash for cars and scrap metal. Recycle, reuse, repurpose.
Why Raw Metal Corp
As one of Queensland's largest privately owned metal recyclers servicing most of South East Queensland, we have been providing metal recycling services, including cash for cars and cash for scrap metal, across Queensland since 2014. With our fleet of Westran's and Isuzu trucks combined with our range of scrap metal bins supplied by Toro Waste Equipment, ACT Bins & Sheds and Tefco Trailers we'll pick up your scrap metal. Located in Wacol on the southside of Brisbane, we have built our business on reliable service, honesty and trust. We operate an approved weighbridge that's regularly calibrated for accuracy, ensuring you always get an honest price for your scrap metal. Our continuing memberships Waste Recycling Institute of Queensland www.wriq.com.au, Bureau of International Recycling  www.bir.org , Institute of Scrap Recycling Industries, www.isri.org and the Demolition Contractors Association (QLD) keeps us abreast of the latest developments in metal recycling throughout the world.
Find Out How Much Your Scrap Metal Is Worth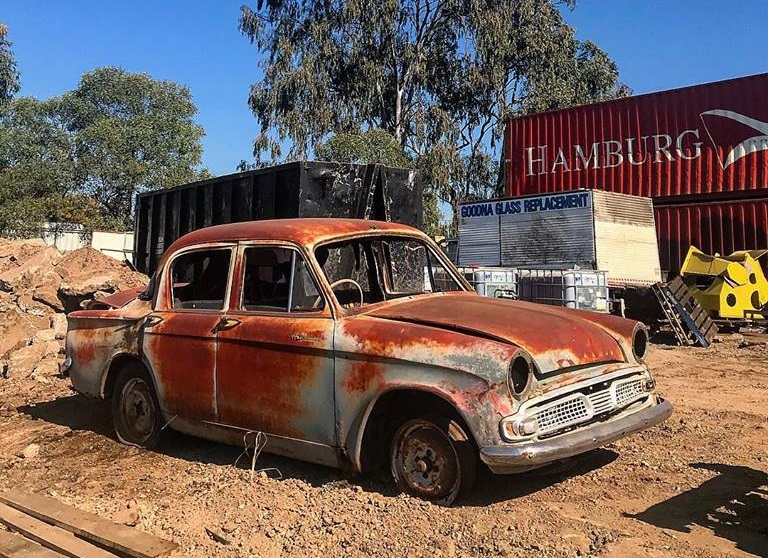 Selling scrap for cash

Making money selling your scrap metal or unwanted cars or trucks has never been easier with our metal recycling service for individuals and businesses across Brisbane, Ipswich and Logan. We can pay cash on the spot for all cars, trucks and 4x4s. If you have a large amount of scrap metal, use our handy calculator to find out how much it's worth and book a bin for on-site pick up or contact us online or call 1300 729 628 for a quote.
You can also bring your scrap metal to us at our Wacol weighbridge on Brisbane's southside. Whether it's your old household appliances, manufacturing scrap metal or stainless steel, we'll weigh it on our calibrated weighbridge and give you cash on the spot. What a simple way to get paid for your unwanted scrap metal!
Quick easy booking service and free pick up. Service was amazing, can't recommend these guys and gals enough!
– Taryn Durant

Great experience today at RAW METAL CORP. They seem to really understand customer service and needs and the girls on the front desk were really helpful. Big tick for me.
– Ben Rayner

Kerry was awesome she came to my place to take away all the metal junk and an old garden shed we needed to get rid off .. she took it all away for me .. polite, friendly helpful lady. Totally recommend. Also she has no problems lifting carrying stuff even big sheets of metal doesn't phase her ! Awesome lady!
– Lee Rexter

Wonderful and Helpful Staff.
The men in non-ferrous were more the helpful in showing the product differences and types.
Couldn't have asked for a better experience.
– Paj

Customer service was excellent, service was quick, we even got a free bottle of COLD water !!
– Jennifer Robbie

Sent an Email request to Raw Metal Corp and within minutes were phoning me back. Their agent was more than obliging to assist with our scrap & vehicle removal.
Thank you Amy at Raw Metal Corp
– Randolph White

Good yard Ian is always great to deal with always.
– Wayne McConachy

8th Birthday for Raw Metal Corp
8th birthday for Raw Metal Corp Raw Metal Corp has reached another milestone celebrating its 8th birthday this July. It has been a momentous year with the opening of our...