Get instant cash for your unwanted scrap metal
We make selling metal waste easy for individuals and businesses in
Brisbane
Do you have scrap metal lying around taking up space and collecting dust? As specialist metal recyclers servicing all northside and southside Brisbane suburbs, we make it easy and financially rewarding to sell scrap and waste metal for cash.
At Raw Metal Corp, we operate a BCC-certified weighbridge at our Wacol scrap yard but if you can't bring your white goods, stainless steel cutoffs, aluminium cans or metal waste to us, we have a fleet of trucks and pick it up from your location. Simply book a bin online and we'll collect it and pay you cash on the spot. Along with scrap metal, we also offer cash for cars at the best prices in Brisbane.
We buy both domestic and industrial scrap metal and are happy to provide you with a free quote. Call Raw Metal Corp on 1300 729 638 to speak to a metal recycling specialist.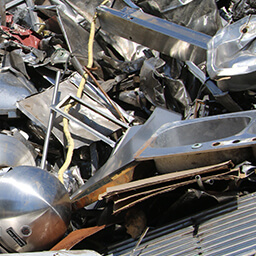 Do you buy domestic or industrial scrap metal?
We pay the best prices for both domestic and industrial scrap metal. As leading metal recyclers based in Wacol on Brisbane's southside, we buy all ferrous and non-ferrous metal waste as long as it isn't a prohibited item (see below). If you're unsure whether your scrap metal is suitable for recycling, don't hesitate to contact us.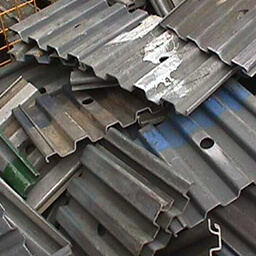 How much do you pay for scrap metal?
Scrap metal prices fluctuate in line with global supply and demand so we can't list prices for the metals we buy. However, we have an excellent reputation for the cash for scrap prices we offer and you can give you an online quote right now with our online calculator.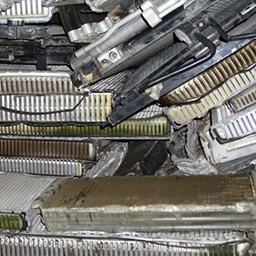 What suburbs do you service?
From our scrap yard in Wacol, we service all Brisbane northside and southside suburbs, including Rocklea, Sumner Park and Logan, along with Ipswich, the Gold Coast and Sunshine Coast. If you're located in South East Queensland, our scrap for cash service is available in your area.
What we don't buy
Raw Metal Corp is unable to dispose of the following:









Brisbane's trusted scrap metal recyclers
When you bring your metal waste to our Wacol scrap yard with our regularly calibrated and tested weighbridge, you'll always know exactly what you're getting. We have a great reputation across Brisbane as trusted metal recyclers that offer top prices for scrap metal.
You can also rely on us for a Certificate of Destruction (which guarantees the metal goods are destroyed ethically) if you need to claim the metal on insurance. If your car is a statutory write-off and you need certification to prove that it's been ethically destroyed and won't end up back in circulation, let us know when you call for a cash for cars quote.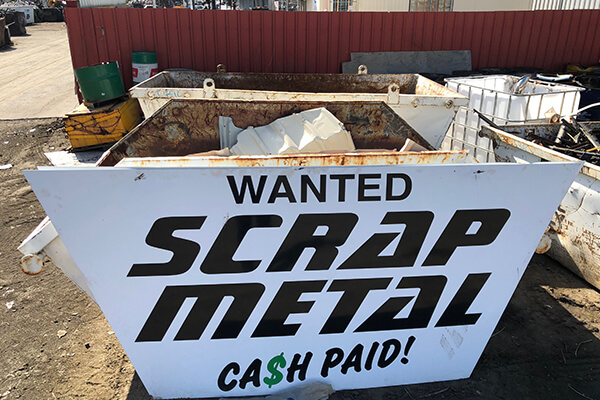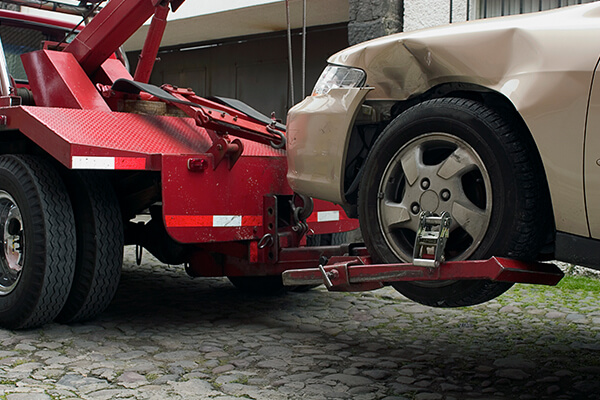 For local Brisbane businesses looking for metal recyclers to buy scrap and waste metal on an ongoing basis, we offer a range of bins and cages to suit your disposal and recycling needs. If you need weekly collections from your worksite or workplace, that's no problem at all.
We offer scrap metal pick ups Brisbane-wide and recycle metal for many local manufacturers, construction companies and demolition businesses on a regular basis.   
To book a bin or discuss your scrap metal disposal needs with a metal recycling specialist, contact us online or give us a call on 1300 729 638.
They are fast and helpful here. I take all my scrap metal here for a few extra dollars. Today I got 30 bucks extra for what could have got with others scrap metal dealers. Just park and carry your bags to the weigh station, then a worker will weigh them out fast. He hands you a receipt then wait in line for 3 minutes. Show the lady cashier your receipt and she trades it for money. And you did something good for the Earth. 🙂 happy earth happy me
– Heena Sharma

Todd and His Team at RAW METAL have done really well over the last few years. Building a business from scratch is not easy but they are really pushing the limits and have developed a great Scrap Metal facility. I would recommend to try them out as their prices are very good.
– Ben Rayner

My business and I have used Raw Metal Corp for our metal recycling needs for many years now and they have always been the easiest company to deal with. Our Rep has always been completely transparent and has always kept us in the loop regarding prices. They help us out with bins, transport and are always more than happy to assist with our annual clean ups. Highly recommend these guys, a very professional company with their own personal touch.
– Jane Simmons

Wonderful and Helpful Staff.
The men in non-ferrous were more the helpful in showing the product differences and types.
Couldn't have asked for a better experience.
– Paj

Customer service was excellent, service was quick, we even got a free bottle of COLD water !!
– Jennifer Robbie

Sent an Email request to Raw Metal Corp and within minutes were phoning me back. Their agent was more than obliging to assist with our scrap & vehicle removal.
Thank you Amy at Raw Metal Corp
– Randolph White

Good yard Ian is always great to deal with always.
– Wayne McConachy