Book a Scrap Metal Bin
Our Book- a- bin program is designed to make organising a scrap metal bin quick and easy. Simply complete the form below to get the ball rolling. We offer free bin delivery and pick up to and from your site (conditions apply) with a variety of bin sizes from ACT Bins and Sheds, Toro Waste Equipment bins to suit your needs.
On collection of the bin, we will weigh the load and we can pay the amount owing that day. Payment will be by your choice of cash or EFT. If you have any questions or need something clarified, please call us on 1300 028 922.
Scrap Metal Bin Options
We have a variety of skip bins available for hire to suit projects of every size. Our scrap metal bins are supplied by Tefco Trailers, ACT Bins & Sheds and Toro Waste Equipment.  Arrange a bin for a one-off pick up or regular collection.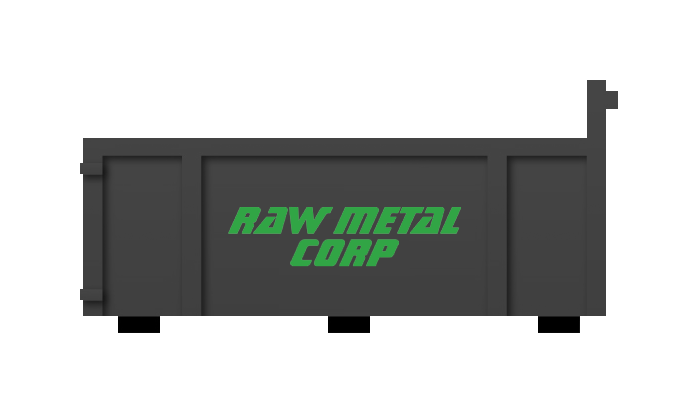 Hook Bins
Bin Dimensions:
15m – 6.2m L x 2.2m W x 1.4m H
30m- 6.2m L x 2.2m W x 2.2m H

Sizes
15-30m3 and 30m3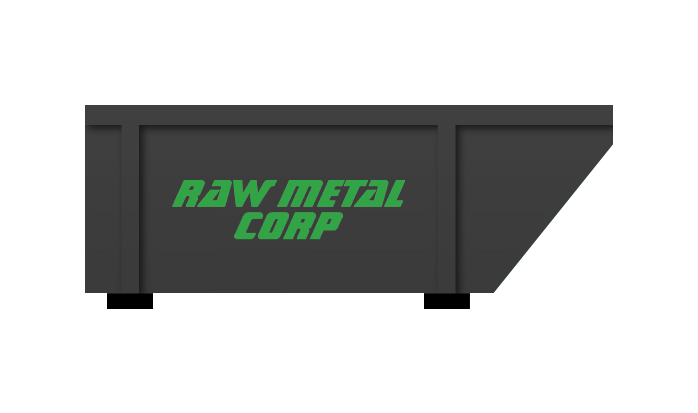 Marrel Bins
Bin Dimensions:
10m- 4.4m L x 1.9m W x 1.4m H
6m - 4.2m L x 1.7m W x 1.4m H

Sizes 6-10m3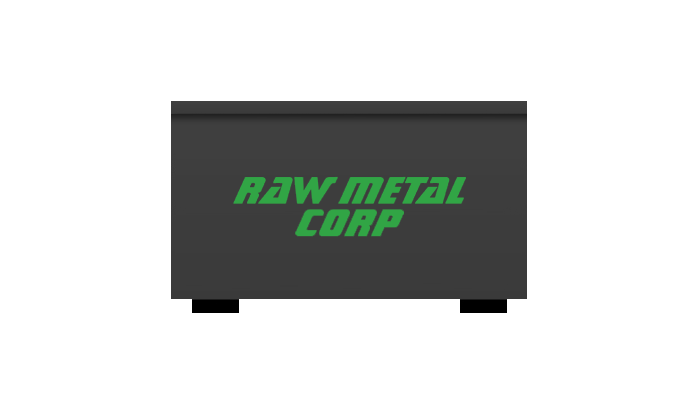 Small Bins
Bin Dimensions:
3m - 2.2m L x 1.5m W x 1.4m H (dimensions are approximate)
2m - 1.9m L x 1.3m W x 1.4m H (dimensions are approximate)
1m - 1m x 1m x 1m (dimensions are approximate)

Sizes 1-4m3
Book A Bin Today! Free Delivery
Types of Metals We Buy
Raw Metal Corp buys a very broad range of domestic and commercial scrap metals. If it has metal in it, we'll probably buy it from you. Call us on 1300 028 922 to find out how we can help you.








What we do not buy
Raw Metal is unable to dispose of the following: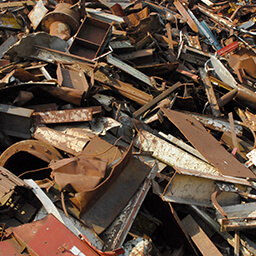 Ferrous scrap
Ferrous metals contain iron and are very suitable for metal recycling. To check if it contains iron grab a magnet and if it sticks to it- its steel.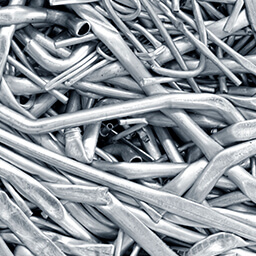 Non-ferrous scrap
Non-ferrous metals are metals which do not contain iron. Items include copper, brass, aluminium, stainless steel, catalytic converters, electric motors and radiators.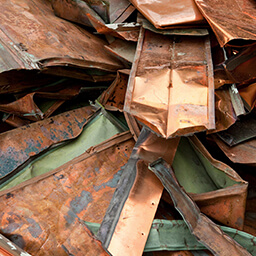 Get paid for what you recycle
At Raw Metal Corp, we have a certified weighbridge and scales that are calibrated and certified regularly. This ensures you're always paid for the correct weight of your scrap metal.
Honest and reliable service
We Pay Cash
We Pay Top Dollar
You Get A Price Upfront
Free Pick-Up
We Recycle almost everything
We offer personalised service
We strive to be the recycling partners of choice
Demolition and site cleanups
All metals found at demolition and site clean-ups are suitable for metal recycling by Raw Metal Corp. These include stainless steel sinks and pipes, cast aluminium items, window frames, security screens, aluminium extrusions and light gauge steel building materials like frames and roofing sheets.
For large clean-ups, including regional QLD and other rural areas, we can provide all the necessary means to pick up your scrap including excavators supplied by Sennebogen and Komatsu with Caterpillar QDC equipment helping out, oxy cutters, operators, and tipper trucks and Toro Waste Equipment bins and Tefco Trailers to cart the scrap metals back to our yards. Call us on 1300 028 922 to talk to us about how we can help you recycle your unwanted scrap metal.
Whitegoods and appliances
Don't throw away your domestic appliances in the bin – you can earn cash for scrap metal? Every household appliance contains a variety of metals that can be recycled and that means money for you. If you're not sure if your unwanted items can be recycled, contact us online or give us a call 1300 028 922.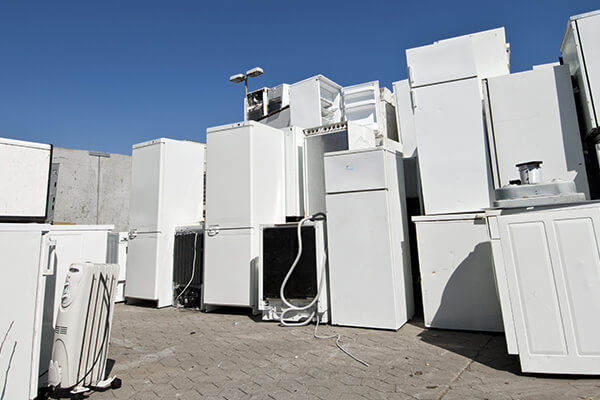 They are fast and helpful here. I take all my scrap metal here for a few extra dollars. Today I got 30 bucks extra for what could have got with others scrap metal dealers. Just park and carry your bags to the weigh station, then a worker will weigh them out fast. He hands you a receipt then wait in line for 3 minutes. Show the lady cashier your receipt and she trades it for money. And you did something good for the Earth. 🙂 happy earth happy me
– Heena Sharma

Todd and His Team at RAW METAL have done really well over the last few years. Building a business from scratch is not easy but they are really pushing the limits and have developed a great Scrap Metal facility. I would recommend to try them out as their prices are very good.
– Ben Rayner

My business and I have used Raw Metal Corp for our metal recycling needs for many years now and they have always been the easiest company to deal with. Our Rep has always been completely transparent and has always kept us in the loop regarding prices. They help us out with bins, transport and are always more than happy to assist with our annual clean ups. Highly recommend these guys, a very professional company with their own personal touch.
– Jane Simmons

Wonderful and Helpful Staff.
The men in non-ferrous were more the helpful in showing the product differences and types.
Couldn't have asked for a better experience.
– Paj

Customer service was excellent, service was quick, we even got a free bottle of COLD water !!
– Jennifer Robbie

Sent an Email request to Raw Metal Corp and within minutes were phoning me back. Their agent was more than obliging to assist with our scrap & vehicle removal.
Thank you Amy at Raw Metal Corp
– Randolph White

Good yard Ian is always great to deal with always.
– Wayne McConachy